Sessions are focused on learning how to skate & stickhandle faster and lessen body injuries – especially concussions – through Head-up/Chin-up training.
The best players at all ages are struggling, and play with their head down. For over 10 years, CPN has successfully helped players in minor leagues, NCAA, and the OHL to skate faster, stickhandle quicker, shoot harder, and pass with more accuracy while playing in a head-up/chin-up position.
The science behind CPN identifies all skate, stick, and body movements–how they interact with one another, and how players can function better without looking down at the puck.
CPN has identified 695 singular skill movements allowing players to play faster and safer. Dan's book identifies the hockey science, the plan, and all required skill movements.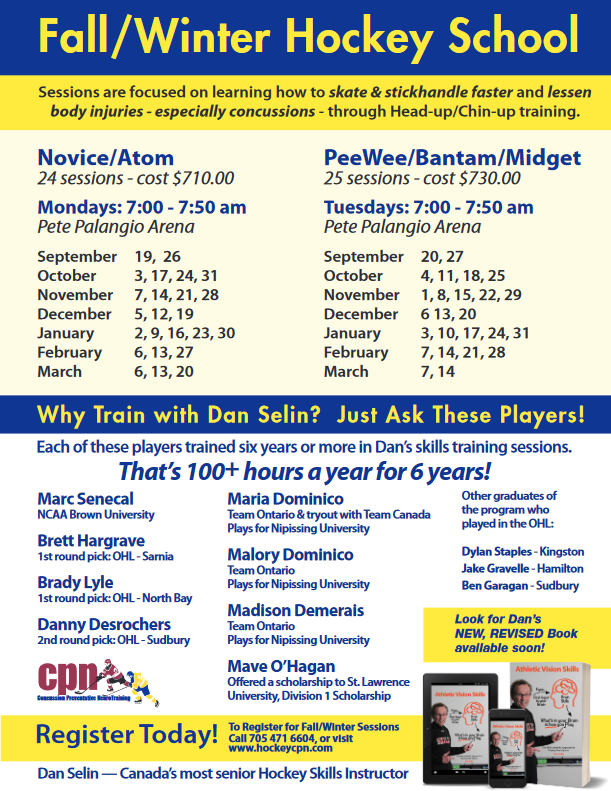 Players don't train where concussions happen. There is no complete scientific plan to train head-up/chin-up head positions (5 different head positions and thousands of head, eye, skate and stick skill executions)