Dan Selin author of Athletic Vision Skills has published the 1st on ice NeuroTraining program.
Skate faster, play faster and reduce the probability of body/head injuries.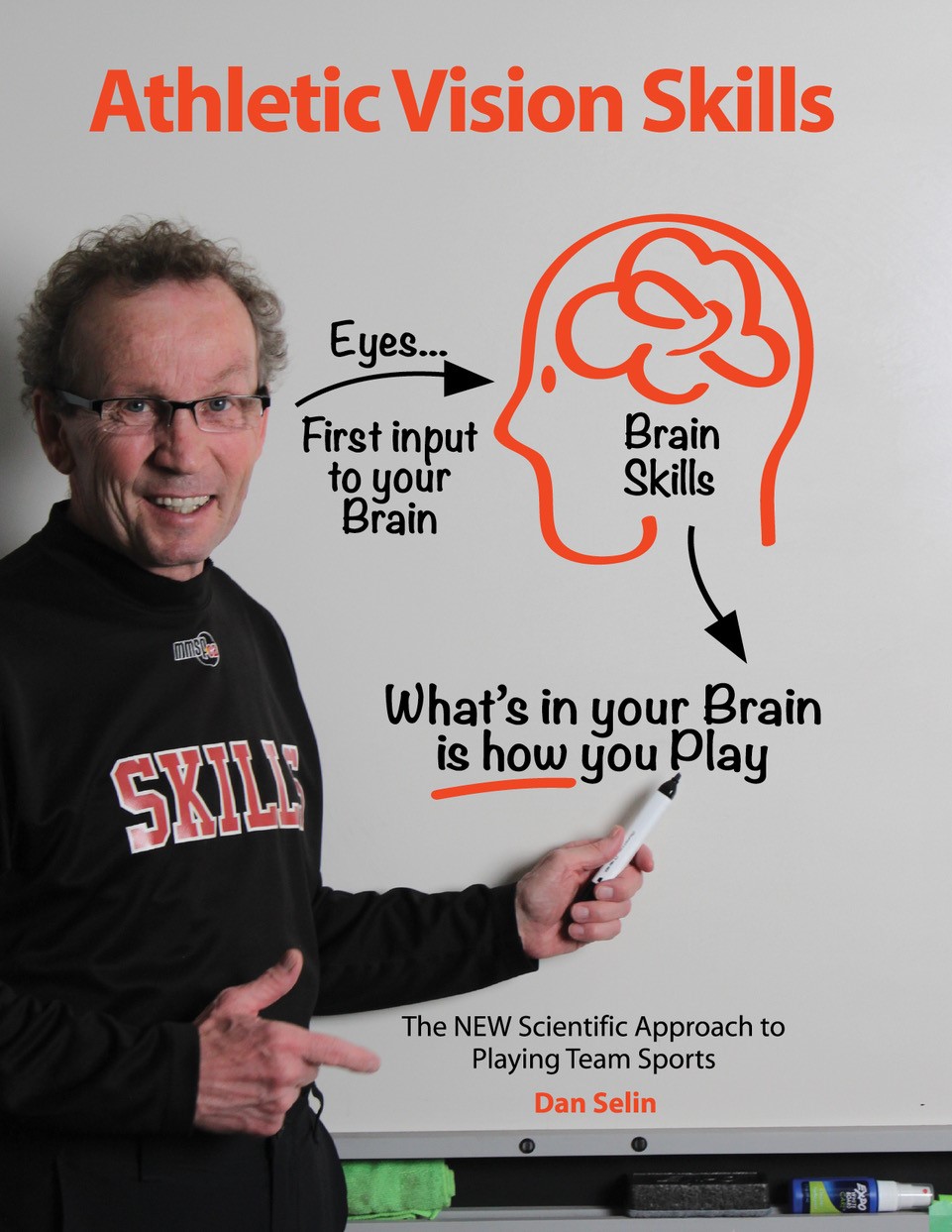 By Dan Selin
C.P.N.
Concussion NeuroTraining Program
The CPN program. A scientific solution to prevent concussions in hockey. This is the first Concussion Preventative NeuroTraining Program designed for players, parents, and coaches.
About the Author
Dan Selin
Dan Selin, who has taught hockey skills for fifty-one of his sixty-six years, is an extremely accomplished hockey skills instructor–a Master Skater and Stickhandler.
Through his experience he dedicated the past 16 years developing the 1st concussion preventative neuro training developmental plan for hockey–adaptable for many other sports that depend on team vision skills.
He has coached skating, vision and stickhandling skills to Boys AAA, Girls AA, and Sledge Hockey. He has held a range of off- and on-ice coaching seminars. And he's published two DVDs (one on skating skills, one on stickhandling skills) and written various ice hockey training manuals.
Selin, who still takes delight in demonstrating all skills to players, lives in North Bay, Ontario, with his wife and son.
Concussions harm more than the player.
Concussions harm lives, families, and futures.
The science behind Dan's CPN program identifies the essential 140 neuromuscular skeletal skill patterns required to provide a player the skill set to play better, faster, and more skilled, while reducing the chance of intentional and unintentional injury – including concussion.
Within the 140 patterns, he has pinpointed five player head positions and five specific player skills that amount to hundreds of thousands of on-ice movement combinations implementing scientific principles of dechunking and chunking and practiced during on-ice situations involving players in severe pressure situations and severe game battles–the place where concussions occur most.
The book also denounces the problems with how players are taught to practice now, promoting head-down training.
Now with the arrival of the CPN program by Dan Selin, hockey finally has a plan for a consistent and global player development program – a plan also proven to reduce concussions in hockey.